Amy's
big-hearted lifestyle has become noticed
by a disconnected world that is drawn to her mission of using food to show people they're cared for. Influenced by her grandmother, Euna Mae, Amy offers home cooks more than
100 simple, crowd-pleasing recipes
—meals that can be prepared for whatever the hospitality affair big or small. From
Brown Sugar Chili over Cheese Grits
to
Comfort Chicken Pot Pie
, her refreshing enthusiasm and approachable recipes have ignited a passion in young cooks and seasoned cooks alike to be intentional in their kitchening!
LOVE WELCOME SERVE: Recipes that Gather and Give encourages you to embrace hospitality so you can enjoy the life that happens when you make and serve food to your people!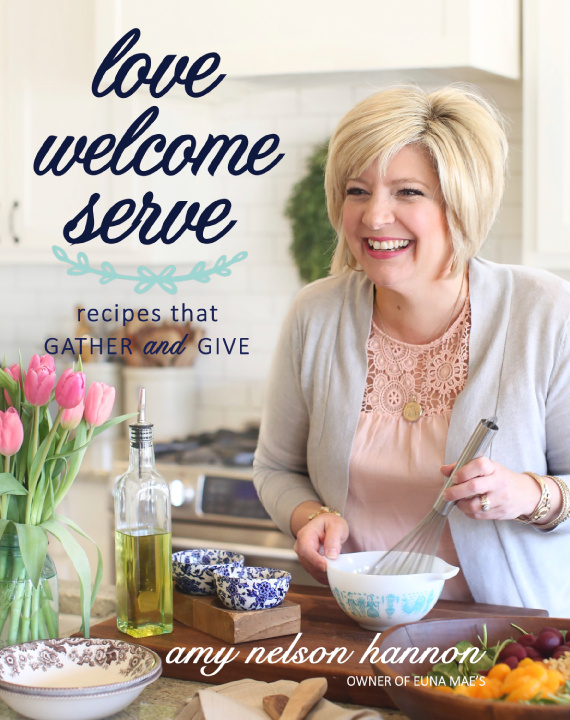 "Amy is one of those graceful women who
effortlessly entertains you with her charm
and delicious down-home recipes."
– Carrie Morey, cookbook author and owner of Charleston's Callie's Biscuits

"This most
heartfelt and beautiful cookbook
will make you fall in love again with every memory you've ever had of home and the people who love you most."
– Kimberly Schlapman, Grammy Award-winning vocalist of Little Big Town and cookbook author of Oh Gussie!